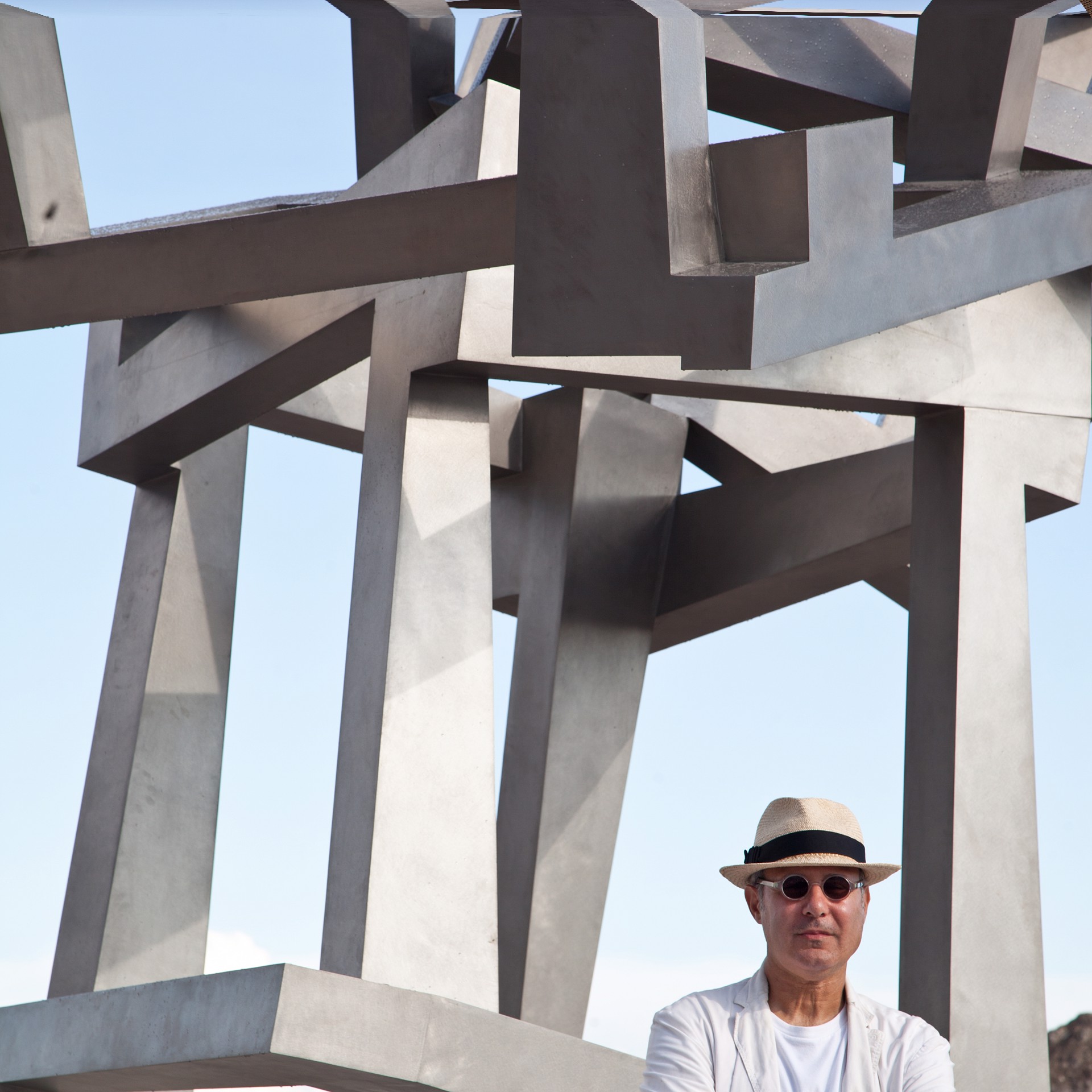 Jedd Novatt was born in New York City in 1958. After graduating from Sarah Lawrence College in 1980, Novatt went to live in France and Italy. He taught at the Lacoste School of the Arts (now Savannah College of Art and Design) located in the medieval village of Lacoste in the Luberon region of Provence, France and lived in Todi, Italy. Novatt returned to New York City in 1981.
He was hired as a sculpture assistant at the Sculpture Center on East 69th Street. He then briefly attended the MFA program at Columbia University before leaving to set up his first studio on Warren Street in Tribeca.
In 1993, Novatt had his first solo exhibition in New York City at the Tibor de Nagy Gallery. In 2002, Novatt moved with his wife and son to Paris, France to work and live. He now divides his time among studios in Paris, Liverpool, the Luberon region of France, and his main studio in the Basque region in Spain.
Since 2005, Novatt's primary body of work has revolved around the multi-conceptual theme of Chaos. His sculptures consist of complex and rigorous compositions that are tenuously balanced, seemingly defying gravity. Novatt's sculptures explore the void — carving negative space to make the invisible visible— thereby challenging what in fact is the form of a work. His two-dimensional works, often in the form of monotypes or collage, are comprised of minimalist compositions that illustrate the importance of drawing in Novatt's sculpture.
Visually, the aesthetics dive into rigidly structured formalist notions of minimalism, non-representational art, and geometric identities. These characteristics sit quietly nestled in the negative / positive spaces within his sculptures, monumental public art installations, as well as the Kármán Line monotype print series. Novatt is an artist often examined through constraining connotations of chaos theories, equilibriums, discernments of balance, and negative space. However, there is much more to explore throughout his signatory linear aesthetic. Within the seemingly infinite perceptional tower of upward expansion, spatial relations, and limitless boundaries­ — lies a metaphorically erected inner voice and self-reliant artistic vocabulary that has cemented a very substantial foundation developed and inspired by varied conceptual elements; ranging from seemingly Geodesic dome theories of stability and structure, Cycladic Art, Johann Sebastian Bach, and ephemeral transcendence through materiality, to theoretical and academic familiarities with a plethora of scholarly and studious focusses; art or otherwise.
Novatt is hyperaware of the dynamic of "spatial vibrations" that his artwork disseminates into the cosmic heavens but pulls back with methodical force to constrain the materiality, and pontificates on "space as form" with a clear discernment for perceived as well as physical balance. Kármán Line monotypes solidify integral conjectures of atmospheric and altitudinal dimensions maneuvering beyond the ocular to a more astomatous reality.
In the verisimilitude of our everyday, the real definition of the demarcated Kármán Line does not unexpectedly conclude at any given elevation within Earth's atmosphere, but the air does become progressively thinner within a definitive environmental apex, making it an arbitrary definition in man's rudimentary scientific exploration. Novatt sees the towering physical presence of his installations, and 2-Dimensional works as exploring various concepts of scale.
This scale, an undefined integrity that resonates absolutes, reaches toward the infinite through systematic arrangements of artistic drawings, heavily weighted by steel or conceptual in their existence of the undefined metaphysical.
Novatt's monumental sculptures are installed worldwide in prominent public collections such as Perez Art Museum Miami (PAMM), Florida; Middlebury College Museum of Art, Vermont; SCAD Museum of Art, Georgia; La Piscine-Musée d'Art et d'Industrie, France; Chatsworth House, UK; City of Bilbao, Spain and City of Rolle, Switzerland on Lake Geneva.
Read More