Marc Chagall (1887 - 1985)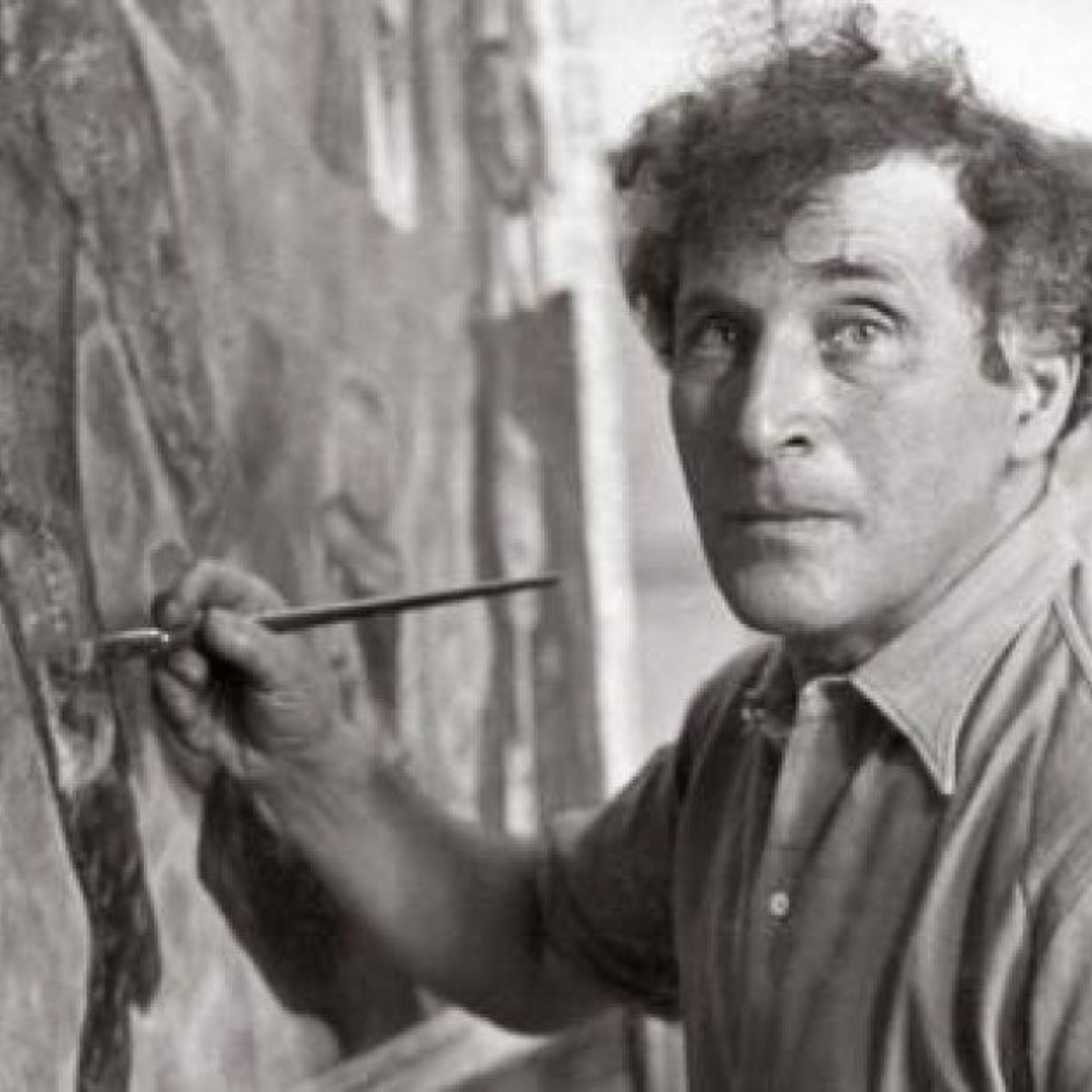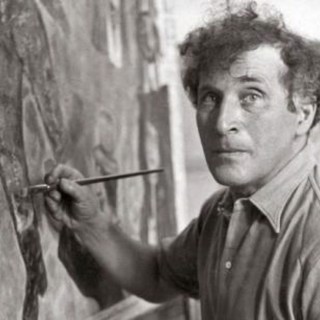 Born July 7, 1887 to a humble Jewish family in the ghetto of Vitebsk, Russia, Chagall lived a childhood steeped in his town's agricultural roots and the importance of family. His mother encouraged his artistic inclination by enrolling him in art school.
In 1910 he went to Paris, "the Mecca of art," to continue his art education where Chagall's Russian Expressionism was influenced by the Fauves and Cubism. Chagall returned to Vitebsk in 1914 where he was caught by the outbreak of the First World War.
He married his first wife, Bella, there in 1915 and was appointed provincial Commissar for Fine Art in 1917. After the Russian Revolution he was director of the Art Academy in Vitebsk from 1918-19 and was Art Director of the Moscow Jewish State Theater from 1919-22.
Chagall painted several murals in the theater lobby and created the settings for numerous productions. In 1923 he returned to France, where he spent the rest of his life, except for a period of residence in the United States from 1941-48 to escape WWII. Chagall's numerous works represent vivid recollections of Russian village scenes and incidents in his private life. His works combine recollection with folklore and fantasy.
Biblical themes characterize a segment of the artist's oeuvre, including the 12 stained-glass windows in the Hadassah University Medical Center in Jerusalem (1962). In 1973, the National Museum of the Marc Chagall Biblical Message was opened in Nice, France that houses hundreds of his biblical works. Chagall executed many works illustrating literary classics and in 1964, the ceiling of the Paris Opera.
Two large murals created in 1966 hang in the lobby of the Metropolitan Opera House in New York City. A painter-poet, Chagall brought back the forgotten dimension of metaphor into French formalism. He is recognized as one of the most significant painters and graphic artists of the 20th Century. His work treats subjects in a vein of humor and fantasy that draws deeply on the resources of the unconscious. Chagall's personal and unique imagery is often suffused with exquisite poetic inspiration. Chagall died in St. Paul de Vence, France on March 18, 1985.
His work is held in the most important museums throughout the world including the Metropolitan Museum of Art, NY; The Museum of Modern Art, NY; The Louvre, Paris, France and The State Hermitage Musuem of Art, St. Petersburg, Russia to name but a few.
Read More